EYFS
At Salterhebble we believe Reception is the most important year for children as this is when they start their journey through school. We nurture their love for school and learning right from the start, so that it continues throughout their school life.
Our aim is to ensure that the children have a happy, safe and positive start. We help each child to recognise their own strengths and achievements through incidental learning as well as carefully planned activities, engaging the children's interests.
At Salterhebble we recognise that children begin their journey with us at different starting points. We strive to provide a broad and balanced curriculum that engages and inspires our children to be the best they can be. We promote the belief 'children benefit from a strong partnership between practitioners and parents and/or carers' (EYFS – Statutory Framework 2021) – encouraging parents to be involved in their child's learning. Online learning journals are used to inform parents of their child's learning in school as well as encouraging them to share their home experiences with us too.
Early Years Statutory Framework 2021
The EYFS Statutory framework:
sets the standards that all early years providers must meet to ensure that children learn and develop well
ensures children are kept healthy and safe
ensures that children have the knowledge and skills they need to start school
The framework is divided into seven areas:
Three areas are particularly important for building a foundation for igniting children's curiosity and enthusiasm for learning, forming relationships and thriving. These are the prime areas:
Communication and Language
Physical Development
Personal, Social and Emotional Development
Four specific areas, through which the three prime areas are strengthened and applied. The specific areas are:
Literacy
Mathematics
Understanding the World
Expressive Arts and Design
All activities and experiences for children are carefully linked to the 17 Early Learning Goals with the aim to achieving them towards the end of their Reception year: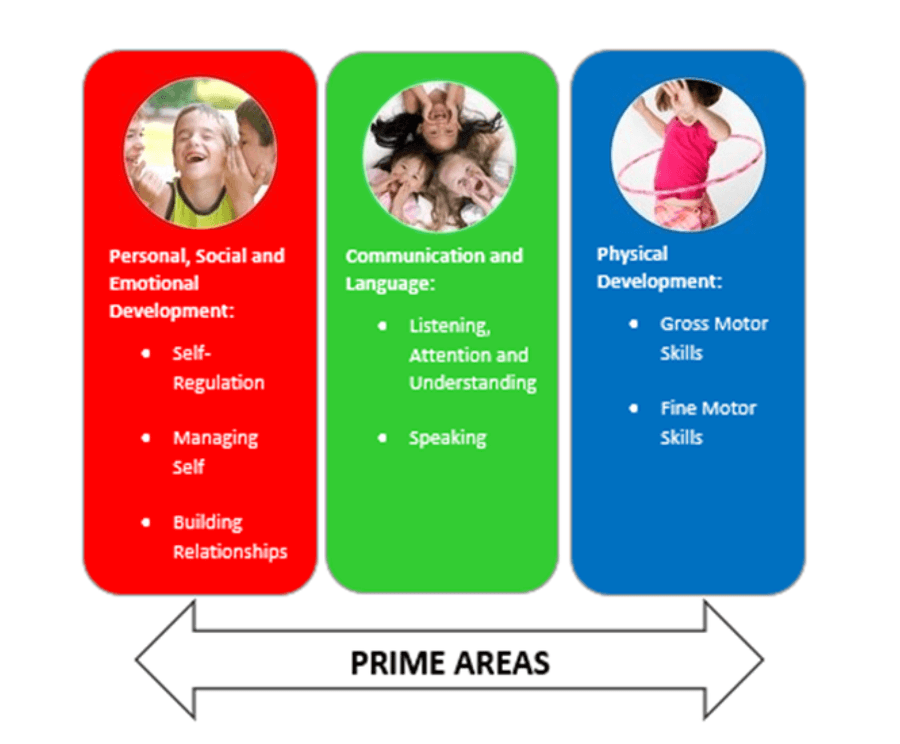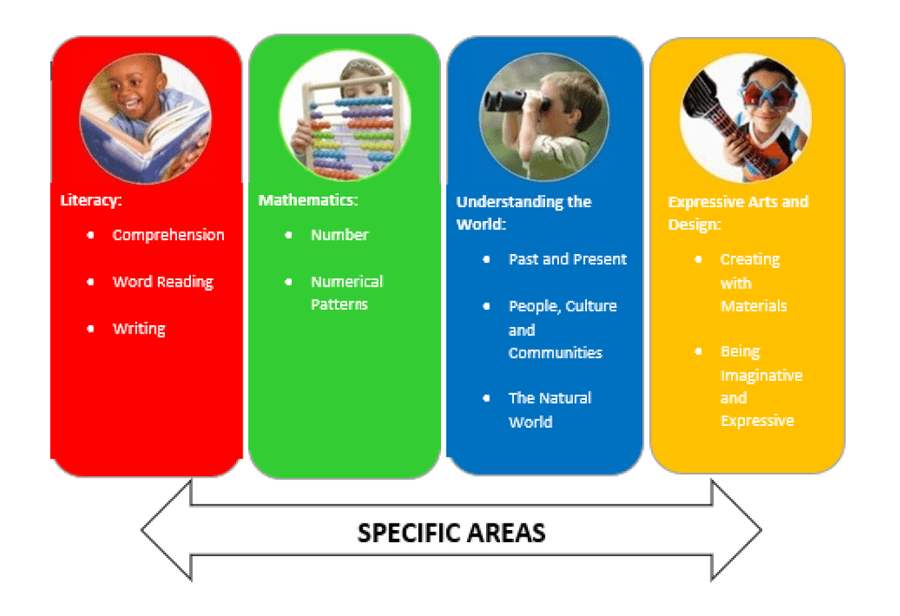 Characteristics of Effective Teaching and Learning
We encourage children to think carefully about the three characteristics of effective teaching and learning as mentioned in Development Matters 2021.
Three characteristics of effective teaching and learning are:
Playing and Exploring - children investigate and experience things, and 'have a go'
Active learning - children concentrate and keep on trying if they encounter difficulties, and enjoy achievements
Creating and Thinking Critically - children have and develop their own ideas, make links between ideas, and develop strategies for doing things